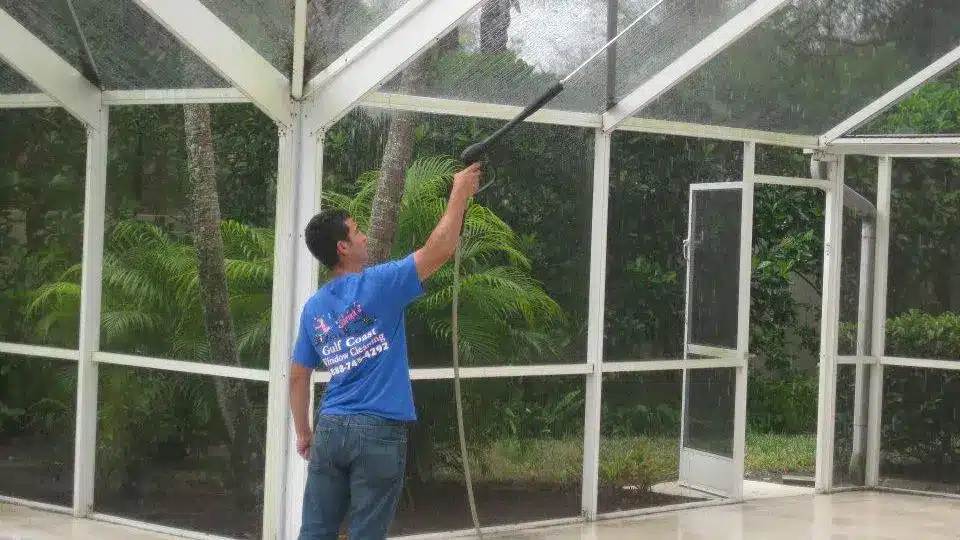 What To Ask Your Window Cleaning Company
Window cleaning in St. Petersburg, FL is incredibly beneficial to your property. However, like any professional art form, it needs to be done right. Otherwise, you can risk not having an excellent appearance, unintended damage to your property, and more.
So, that being said, let's talk about some of the main questions to ask a window cleaning company before hiring them. That way you can have peace of mind that you're choosing the best service.
Read More: Professional Window Cleaning Benefits
Questions To Ask Your Window Cleaning Company
Do You Have Licensing And Insurance?
One of the biggest questions you need to ask your window cleaning company is whether or not they have all of their insurance and licensing in place.
If they don't, then you could end up paying for any kind of accidents that occur on your property, whether they be property damage or injury related. So if they don't have the ability to prove that they have coverage, it's time to find another business instead.
How Long Have You Been In Business?
Obviously, the longer a company's been in business, the more time they've had to perfect their processes. For instance, at Sabrina's Window Cleaning & Pressure Washing, we've been in business for over 30 years.
A company that just started a few months or years ago may not be the most trustworthy entity to put your property's future into their hands.
Do You Have Some Great Testimonials From Other Customers?
Any successful business should have plenty of testimonials or reviews from happy customers in the past. After all anyone can claim that they're the best but you should take a third party's word for it instead.
Do Your Employees Have Safety Training?
It's important that anyone washing your home uses the right equipment and safety precautions. Otherwise, they could end up injuring themselves or others.
Do You Perform Background Checks?
At Sabrina's Window Cleaning & Pressure Washing, we are dedicated to safety. All of our employees and contractors must undergo background checks before arriving to work with our company. That's to protect everyone involved.
When Can You Start?
As you might imagine, our schedule fills up quickly. But even though we're in high demand, we're always flexible when we're able to come help you with your exterior cleaning needs. So contact us today and we can find a time that works for everyone.
Get Professional Window Cleaning Today
Reach out to Sabrina's Window Cleaning & Pressure Washing today. Our experts have decades of experience delivering premium results to our clients.
We'll ensure your windows and other exterior items are looking pristine no matter what condition they start in.