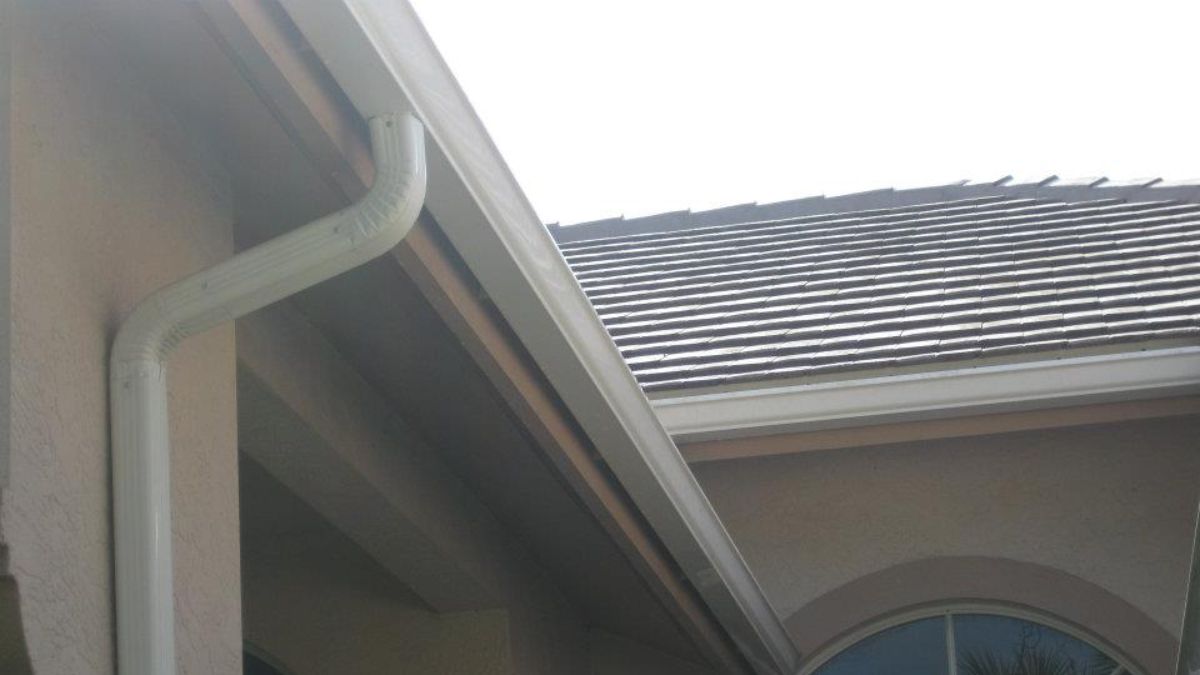 Pressure Washing Gutters: Is It Safe?
Your gutters are one of the most important parts of your home. They help filter out leaves, debris, and rainfall. This helps prevent damage to your property. That's why gutters can help extend the life of your roof.
However, you have to properly maintain them. Of course, one of the common questions that people have is whether or not you can pressure wash your gutters. Well, let's talk about some gutter cleaning tips, including the answer to "Can I pressure wash my gutters?"
Further Information: The Best Time Of Year For Power Washing
Note: Choosing The Right Ladder For Pressure Washing
If your gutters are clogged, then they can't drain water. They may not be able to support the weight of the water that's pooling. Eventually, they can give way and of course cause damage to your home in addition to flooding your basement.
That's why you're going to need a ladder to get up onto your roof to clean your gutters. Of course, you should contact the experts at Sabrina's Window Cleaning instead so that you don't have to take that extra risk.
Can You Pressure Wash Gutters?
When it comes to cleaning gutters with pressure washers, it's typically not a great idea. So no, you should not use a pressure washer on gutters. That's because gutters are relatively lightweight and fragile.
The pressurized water could damage them, which will cause further leaks, clogs, or issues. So in short, the ideas of "pressure wash" and "gutter cleaning" don't really coincide.
Alternatives To Pressure Washing
The experts at Sabrina's Window Cleaning can help you with your gutter cleaning. We'll use the right washing equipment, techniques, and tools.
This may involve a soft washer or manual cleaning of the gutters. Our focus is always on protecting your property while providing a clean and sparkling exterior.
Why You Shouldn't Pressure Wash Your Gutters
Pressure washers are ideal for certain types of materials such as concrete patios, wooden decks or metal siding. However, when it comes to your gutters, they're typically made of thinner material.
While these are designed to be lightweight to avoid damaging your roof, they don't hold up to pressurized water that well. That's why the experts will suggest different washing methods.
That being said, all gutters are created differently, so if it's appropriate to use pressure washing equipment, our experts will advise you on that as well.
Get Your Gutters Washed Today
Reach out to the experts for soft washing pressure washing in Tampa and today. We'll ensure your gutters are properly cleaned and ready to drain any kind of rainwater or inclement weather once again.