Window Cleaning in Collier County, FL
Sabrina's is Collier County Residential Window Cleaning Experts
Our friends and neighbors in Collier County accept nothing less than a gorgeous home with curb appeal that is second to none. Using the best residential window cleaning in Collier County, FL is a fantastic way to keep your home sparkling and your curb appeal spectacular.
Our window washing professionals understand precisely what it takes to keep your windows looking crystal-clear and beautiful all year long.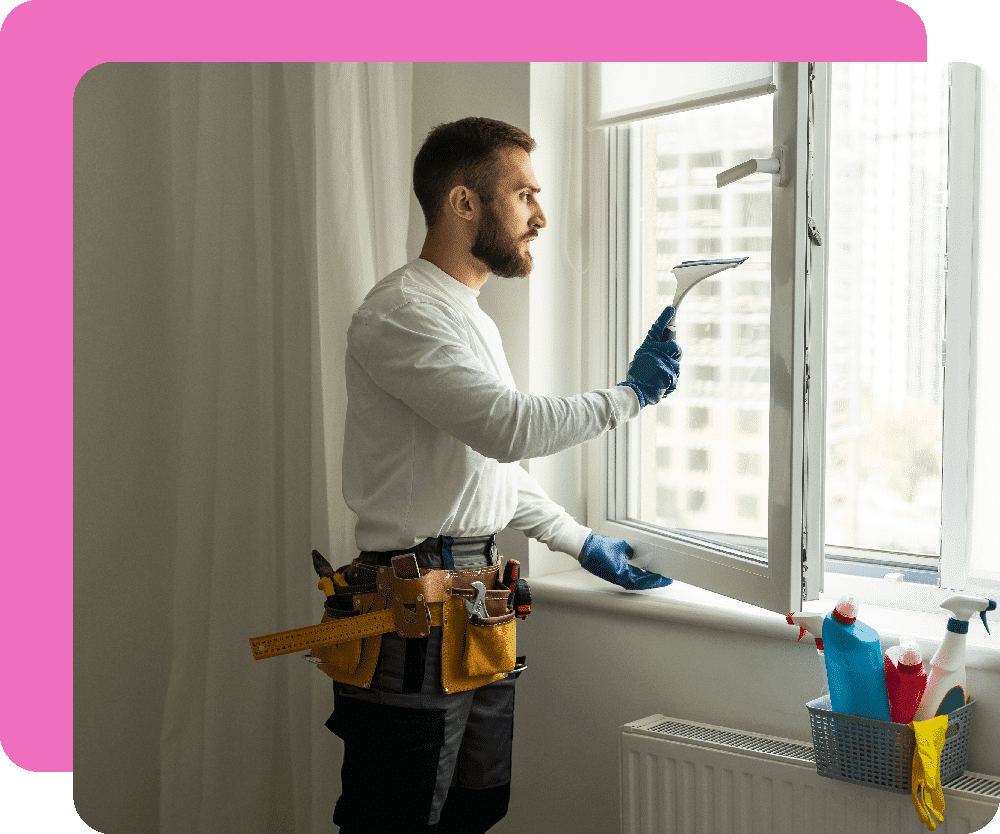 Residential Window Cleaning in Collier County, FL
As a resident of Collier County, you are in the perfect location to enjoy everything the Gulf Coast offers. However, while you may enjoy the water, the sea air isn't wonderful for your windows. In fact, the salty ocean air can wreak havoc on even the most beautiful homes.
Your window panes can quickly become covered with crystallized salt from water droplets in the air. And many Collier County residents don't know leaving salt on your windows can weaken the glass and lead to gaps between your window frames and the exterior of your home.
Chances are, you've spent a great deal of money and time making your home as beautiful as possible. The last thing you want is gaps in your window, letting in water and local tropical critters. Sabrina's Window Cleaning is Collier County's top residential window washing service to help you keep your home looking its best. With routine window washing, you keep your window panes strong and your window frames gap-free.
Also, clean, sparkling windows make your home's curb appeal pop while you enjoy the spectacular views of the Gulf Coast.
Professional Window Washing Service in Collier County, FL
Residents in Collier County take tremendous pride in their homes. At Sabrina's Window Cleaning, our residential window washers also take pride in the fact that you trust us to keep your home beautiful.
That's why each of our window pros puts on shoe coverings before entering to protect your home. And we do more than wash windows. We will clean your windowsills, removing any insects or cobwebs.
Why Choose Window Cleaning & Pressure Washing Services from Sabrina's?
What makes us the best!
Well-trained technicians take pride in providing you with the highest quality window cleaning services
Customer satisfaction guarantee or your money back
Flexible appointments to accommodate your schedule
Top-notch customer service
We also offer a full list of services to cover your needs:
Window cleaning services
Pressure washing and pressure cleaning
Gutter cleaning
Shutter installation and removal
Indoor cleaning of fans and mirrors
Home detailing
Call Collier County's Most Recommended Window Washing Company
With friendly customer service and innovation, Sabrina's is an exception to other residential window washing services in Collier County FL. With a trained staff, we provide quality services to help our customers. And we offer flexible scheduling at affordable rates.
To get started, contact us at (239)-466-9255 or text us at 941-705-9494. We offer flexible scheduling at affordable rates.